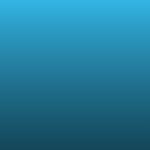 Stupid Hacker
Read Count : 23
Category : Diary/Journal
Sub Category : N/A
There's never money from me,  any picture's for you to steal. 




Stuggling anymore,  my setting been changed and my fonts. 




I'm so tired of shit being moved around messing with me. 




Stop changing shit in my phone,  leave me be. 




I just wanna face to face you and let see who kill who. 




I'm tired of shit being changed. 




My head hurts let me heal. 




I tried writing earlier,  and you were stealing my data from my PC,  causing my phone to load. 




Writing in. MY keyboard.  What do u need to steal you fucking creep. 




I wanna scream and punch u so hard 




Please let's fucking fight. 




Let's run away and kill one another. 




Let me roll down the hill kicking my own ass 🙃




Lets fight,  let me hit you,  then you hit me. Let me push you down the hill,  and beat you up. 




We're gonna forever paddle fight. 

. I'm so mad.