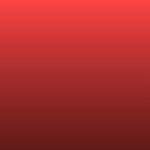 Out Of The Darkness Appeared 4 Angels
Read Count : 44
Category : Diary/Journal
Sub Category : N/A
     Losing one loved one is extremely hard but, what if you lost four loved ones in one week? Death has no mercy nor does it discriminate. Young, old, rich, poor, even looks won't help once death decides you are next. As you hurt, crying for the loss of your loved ones, every emotion runs through you. How could death leave you to deal with this kind of loss? Then a ray of right comes down from the sky and your questions are answered. These were my feelings as I lost 4 loved ones in 1 week. 

     I was told by doctors I could not get pregnant. My life long dream to have a family vanished before my eyes. Many years later I was having very odd symptoms one day. My friend told me I should take a pregnancy test. Even though I didn't want to get my hopes up I still got up enough nerve to buy a test. Sitting there waiting for the results was torture. When I saw the results I was in disbelief and full of excitement. Going to the doctor that verified what the test had shown. Of course never believing anything bad could happen, I began planning everything from buying clothes to thinking of names. Nothing could ruin this happiness. 

     Then something wasn't right. I was bleeding. In my mind all I could think was this has to be normal. At the hospital my baby's heartbeat had become very low. Still not fearing the worst I went to my doctor the next day believing they could help my baby. As the doctor showed me the screen with my lifeless baby on it my heart fell. No I screamed at her. Lowering her head she apologized to me. The tears would not quit falling. 

      A few days went by laying in bed thinking about my baby girl. Never in my wildest dreams did I ever imagine this week could get worse. There was a knock at my front door. My dad was there. I was so glad to see him. Then I noticed tears in his eyes. I couldn't imagine what could be wrong because my dad never cries. He looked at me and said with quivering lips "your sister, her husband and baby were just killed in a car accident by a drunk driver." He wrapped his arms around me and we both just cried together. My life had gone from bad to worse with the loss of 4 of my family members in one week. 

      Sitting outside on my porch I wondered how am I am I going to be able to go on? I had lost so much this week. The sun came out from the clouds casting the most beautiful warm ray of light on me. I looked up tears still in my eyes and I could see my family in the beautiful rays. They were as beautiful as angels. They were looking down on me and that's when I realized they will always be with me, looking down on me as angels.