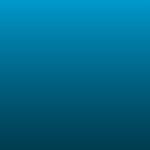 Category : Poems
Sub Category : N/A
Roses are red violets are blue,

The feeling ill feel if i cant have you.

Rose are red same color of your face,

Every time i kiss you and hug you.




Once a week i buy 2 dozen roses,

Place a card wih a poem in it.

The way you look reading it,

Makes you blush and cry.




This week i buy you 10 dozen roses,

With a tiny box instead of a poem card.

After you open it you will see,

The feelings i have for you.




Now that everybody is here,

I have something to reveal.




I grab the box and get on one knee,

I open the box and propose.