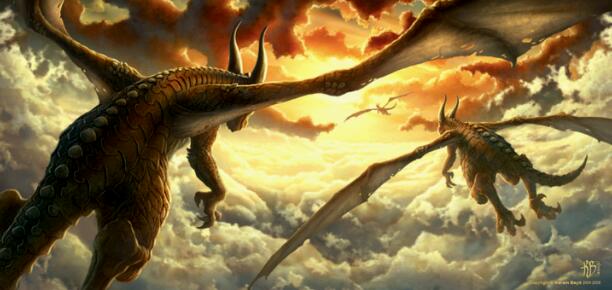 Roar Of The Dragons
Read Count : 41
Category : Books-Fiction
Sub Category : Fantasy
          Prolouge




     Once there were two dragons, siblings, Nera and her brother Azure. The two were extremely powerful. Nera ruled over the sun as her brother ruled over the moon. The two created life on one planet and called it Draconian, home of the dragons.

     The siblings created Mountain, Smoke, Cloud, Dark, Fire, and Earth dragons. Nera and Azure created their own children, Spear of the sun and Sphere of the moon. Each had their own powers. 

     For 10,000 centuries the 4 great dragons watched life on Draconian grow. This time they watched as a dragon started war on the other dragons, creating chaos. So Nera and Azure sent their sons to gather brave, and strong dragons to stop the war.

     The two sons left the galaxies and went to Draconian.