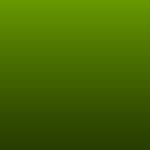 Ode To My Hot Tub
Read Count : 3
Category : Poems
Sub Category : N/A
You were big in the 80s
with parties and cocaine
You have killed some folks with heart attacks
Now that's just not humane.
To me you're always available 
With your pools of crystal blue I'm even more dateable 
The church has all the labels for you. 
blasphemy, even though you give relief you do
That's why pope, nor priest, nor plumber
Will ever separate me and you.
You soak up all my injuries
You help break up the stones in my kidneys 
I can even make you into a fish livery
oh hot tub, I'd be hurting all the time. 
You only cost me a dime.
spending that was a crime,
but pope nor priest nor plumber could have this great of time.