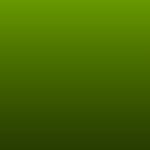 The Serpent
Read Count : 30
Category : Poems
Sub Category : N/A
The name carries damnation, all misinformed

It writhes and slithers upon the ground

For all it's dedication, and strong will in hand

It's head with a shovel you'll sever again. 

Never in capriciousness only in defense 

It will bite you with a warning piercing the skin.

You don't know how to read them 

You don't understand. 

You just judge the actions and the blood on your hand. 

Misrepresented by scripture and on the big screen

The serpent is my friend it calls to me.

Sleek and slender they glide through the grass

Keeping my land free of rodents mostly rats

I identify with the serpent I simply just do

For i have seen what misplaced hatred can do

You don't know how to read me

You don't understand 

We just wish to be left alone

It's easy to know

For the times that you hate us

We were doing our best

To keep you safe from dangers and pests

The snake is not enemy

It is your best friend

Even with venom it still does it's best

When your cells contain cancer

The venom will work

To poison those cells so you can go back to work

Remember the serpent the next time you see

Some family of a cancer on bended knee

The snake is not enemy and wants you to know

Please keep my body clear of your toes

I don't want to eat you i really might die

I don't want to bite you because it takes great time. 

To refill my venom and go hunt again

Please leave me alone and I won't hurt you then.