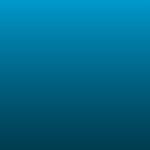 My Dark Place
Read Count : 4
Category : Poems
Sub Category : N/A
Every time I smile, it rains.

It bring back all the memories I have of pain. 

I'm tired of crying over the same things.

When I blink I see fire. 

I love God so the devil is always trying to take away my desires.

My blood bleads lava.

And it's bad enough I scream but the devil wants me to scream louder.

There are little demon men picking at my skin

And there's no one to help me so my body is bond to making sin. 

My eyes can only see darkness.

My heart can only feel pain.

My mind thinks very criple, so for help I ask for a cane.

I dream of sleeping in a coffin so I feel I'm already gone. 

When I look in the mirror, it looks like I'm fading away

So pray to God you'll see me another day.