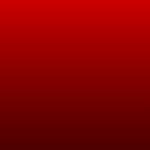 Misjudged💔(Chapter 1)
Read Count : 3
Category : Stories
Sub Category : YoungAdult
Giving out a long sigh,I stared at my reflection in the mirror.My eyes puffy with prominent dark circles,frizzy hair,dull skin,and a super tiny frame.




Pretty much the definition of ugly.




I took out hair serum from my bag,and put some of it on my hair.Next,I put some concealer and foundation on my face to look presentable.Now...outfit.God i fucking hate this typical girly habit of choosing the perfect outfit.But its the first day of college...gotta look a little less uglier than I am,right?

After scanning through my wardrobe,I found a pair of dark blue jeans.After searching a little more,I found a baby pink top with 'Be lazy' written on it.Cool and comfy.