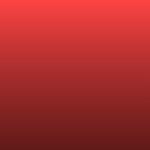 Goodbye; Mediocrity.
Read Count : 1
Category : Blogs
Sub Category : Self Help
So I pretended to be meek so that you would understand me or atleast try to. I pretended to be mild so that you would not be scared or frightened by my behaviour.

See, the most dangerous thing about playing " pretend" is that your mind catches on but not your heart. 

Your mind plays along while your hearts reminds you daily how brilliant you are, that you don't have to hide your intellectualism to accomodate anyone.

So my heart started beating too fast, knocking on my brain to awaken it, awaken the magic subconsciously confined in it,

And because the heart always wins, my brain opened the door and cracked all those confined spaces to awaken each and every emotion I refused to feel.




- Nokubonga Martins.