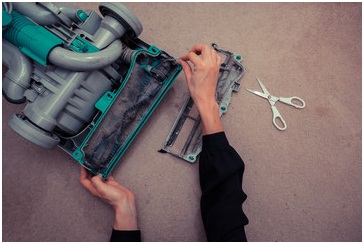 Gator Vacuum Offers Full Service Vacuum Sales And Repairs
Read Count : 1
Category : Blogs
Sub Category : Politics
central vacuum system



Having a central vacuum system can have its challenges. Your vacuum cleaner takes care of all the toting heavy equipment around and usually requires less effort to vacuum a home, except for maintaining the dust bins in the basement or receptible room. All a person needs to do is turn on the switch to the vacuum system and begin their work. One of the health benefits of a built in vacuum cleaner is dust is noto recirculated back into the house. A recent study carried out at the University of California at Davis showed that central systems help to improve the health of individuals with hyersensitivity to house dust. By using a Central System homeowners can gain points from the AMerican Lung Associaiton as well as teh Natinal Green Building Standards of the National Association of Home Builders.

Built in Vacuum Cleaner



Services and parts are required for any built in vacuum system. First call our shop and set up an appointment and one of our servicemen will come to your home to inspect your built in vauum system, give you an estimate for the parts and can fix your buil in vacuum cleaner within 24 hours. Whether you need hoses, accessories, maintenance, repair, or any vacuum services, Gator can give you all hte professional services you require for your cleaining needs. Whatever kind of vacuum system you have Gator will always give you the best and professional services.

Gator Vacuum



The business of Gator Vacuum had its origin in 1989 in Coral Springs, FL. Before Robert Buckwald opened his own store he had been born into a vacuum business run by his father Arnold in New York. Robert was fortunate to take over his father's business at an early age. Though it was 20 years before Robert would open a store in Coral Springs, he still reflects on the days after school in the 1960s when he would work at his father's vacuum store helping to repair vacuums. 

Visit our company website



Visit our company website, speak to our professionally trained employees, and set up an appointment by contacting your local Gator Vacuum representative. We carry 45 major brands. We have a sewing machine service and repair in store. We service Broward, Palm Beach Counties, as well as all of South Florida. Call us at Broward 1-954-341-4323 or Palm Beach 1-561-558-0770 for all your cleaning needs.