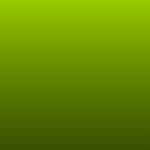 A Good Day Fishing
Read Count : 0
Category : Stories
Sub Category : Childrens
 One day a young man in his thirties took his 5 year old. Son fishing.

The man helped his boy with his fishing pole and as a resault,the boy caught many fish that day. On the drive back home,the looked up at his father and proudly stated'' I want to be like you father! When i grow up" his father smiled and asked "how so?" "Im goinng to do everything you do,that way i can be you!" 

No,son.you practice bieng your own self.be independent and unique. How do you think you caught all those fish?" He asked

"With your help,sir".No son those fish were caught  ny you alone"and do you know why they were caught? The boy shoo his head...because they all wanted the samething.