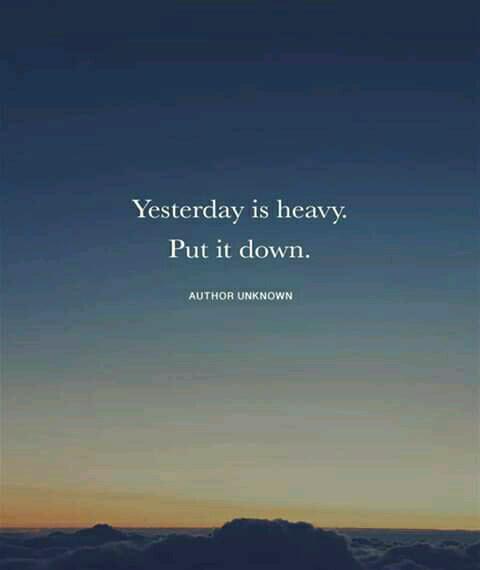 Frequency
Read Count : 32
Category : Diary/Journal
Sub Category : N/A
When I woke up this morning, I looked over to tomorrow. No footsteps had been taken, not a word had been uttered. Everything is fresh and ready for a new start. 




I then looked back on yesterday. I saw the ups and downs, the choices and the choosing, and I sat back with a smile at the wrong turns I had taken, the heartache and pain, the pleasure and joy. 




Though at that moment it was far too early to tell, the hope that I had this morning was that today would bring me much of the same. 




Today I was able to dive deep and change the frequency of my thinking. I had been so caught up and so wrapped up in all the things that was weighing me down that I wasn't able to tap into the higher consciousness of my self. This whole victimhood thing, that is not who I am. Everything that I have experienced, the unpleasant things, the uncomfortable things, the hurtful things, they were all happening for me and not to me. That was something that I had overlooked because I was too busy going with the flow of my emotions. That was the only energy I was focusing in on that I had unconsciously blocked the portal from allowing other energies to come through. Fact is, nothing and no one can make me feel good if I'm determined to be miserable. So, this morning, I sat back, took a chill pill and dialed in to a frequency of light by giving myself a gentle reminder.... 




Self-care. 

Self-love. 

Faith and surrender. 

To remember to trust myself. 

To remember to love myself. 

To honor all those around me. 

To honor myself, my truth and my boundaries. 

To remember to breathe. 

To be humble. 

To be noble. 

To be authentic - as radically as I can. 

To do something nobody has seen me done before. 

To let myself cry. 

To let myself be sad. 

To let go. 

To pause to take in the beautiful moments in life that have an impact on my soul in the moment. 

Love to the fullest. 

To take care of my heart, but to not be afraid of letting it shine. 

Integrity. 

To continue to be a safe space for others in need, but to have clear boundaries. 

To have fun. 

Laugh. 

Spread love. 

Cuddle and enjoy the embrace of others. 

And to enjoy every minute of every experience that comes my way, savor it all, be with it all, even when I don't think I can "love it all".




Wild heart versus delicate nature.... mastering the balance of strong and gentle.

How to lead from the back and speak from the heart. 

Compassion is my weapon, love is my art. 

That's the frequency I'm zoned in right now.