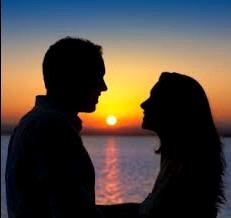 I (DON'T) START TO BELIEVE LOVE AT FIRST SIGHT
Read Count : 4
Category : Poems
Sub Category : N/A
I don't believe love at first sight, because how could I give my heart when I didn't know her. Common, it's my heart.
I don't believe, at first sight, but when I saw her,  my perception completely changes, I realized how wrong I was. A voice inside, tells me loudly, " that's the one will be mine forever".
I start believing at first sight, because after meeting her, I was not the same, the whole world changes around me. I just felt two hearts become a soulmate.
Now she's only my first sight, but second sight, and every sight afterward, and it's still continuing........
Thanks, wifey for making my life so beautiful.