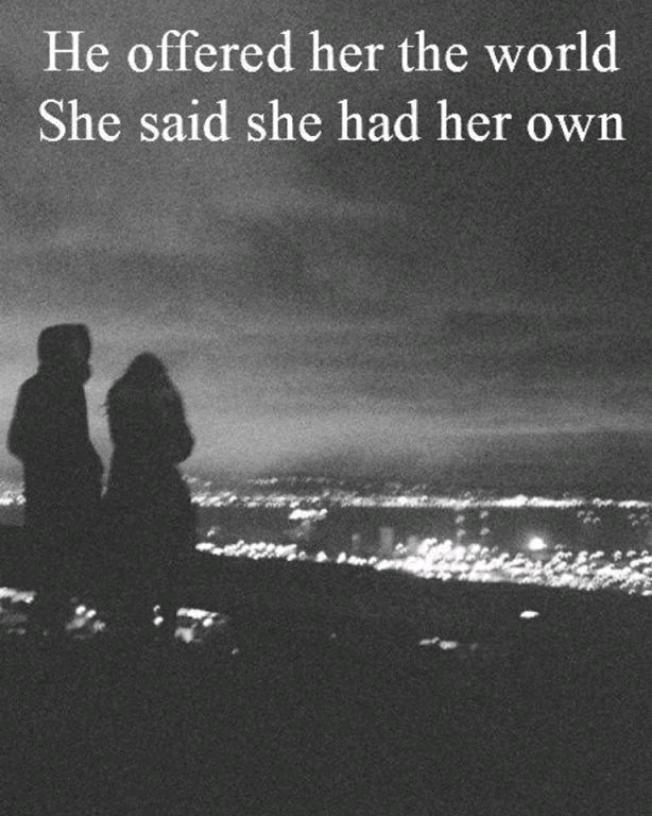 Category : Poems
Sub Category : N/A
All we've really been searching for, 

Was MEANING.

Little did we know that it would be so hard to find.

What did you truly mean when you said

That you loved me? 




Nothing.




You've been M.I.A for a few years now.

But these days, I doubt that means anything to you at all.