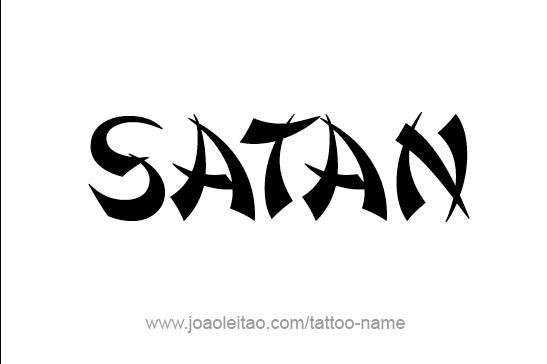 SATAN Vs Satanic Church
Read Count : 36
Category : Stories
Sub Category : Drama
My hero SATAN is greatly angry with the publicity made by the satanic Church using his Name in the porn world. He is more angry with all the porn sites running on his name bringing a wrong impression on him and his powers and he is also more furious on the government which has failed to take proper steps for using his names so cheaply but has also announced the punishment for all those involved in those malignant acts. 




1) SATAN the LORD OF HELL and the PUNISHER OF ALL CRIMES have made it clear that ALL THE CULPRITS WON'T ESCAPE PUNISHMENT AND WOULD BE AWARDED THE MOST WORSTEST DREADFUL PUNISHMENT WHICH WOULD LAST FOR MANY BIRTHS. SATAN has further made it clearer that even ALMIGHTY GOD mercy can't save the humans from undergoing this disastrous punishment. 




2) If humans especially all the porn sites of any country, state, continent, its owners, family members and anyone directly or indirectly involved in spoiling his name and reputation will see all the punishment of SATAN getting implemented on thi same planet in front of the same peoples without mercy. 




3) Mercy is the least thing anyone can expect from SATAN and he wouldn't melt looking at your cry for mercy for he is not GOD to forgive. 




4) SATAN is the name of that vulgar slaughter who won't hesitate to offer punishment which is beyond anyone's imagination. Never ever play with the name of SATAN for his aggression is not what humans can withstand and especially the fucking videos of those damn priests of those worst satanic church is indirectly making SATAN the real enemy of that satanic church which is spoiling the great mighty SATAN'S name and reputation and even after reading this warning if arrogant milfs, blind peoples and those shit priests don't wake up then no one truly can't save them from those codes of punishments which would get implemented from the time of SATAN'S CHARGE ON THIS EARTH. 




5) SATAN also clears that those who follow those useless way of Worship in the satanic church assuming that they are worshipping him directly is all sheer blunder. Neither you people are satisfying SATAN nor can fulfill his desire because only he knows how he can be satisfied. If you are truly his admirer and followers he will come to you personally but assuming that by satisfying those priests you are satisfying a mighty SATAN is nothing but you are cheating yourselves and nothing else more because SATAN is not in charge of this planet now but would take its charge at earliest. 




6) If you satanic church priests and followers truly obey SATAN, the great stop all the shit things on websites, porn sites and stop your priests from committing serious crimes which SATAN won't forgive at any cost. Don't become further suffering objects on earth instead try to put an end to all evil malpractices. 




7) Instead if you satanic church say no to SATAN'S order and ready to face his wrath then go for it, don't stop any of your acts and act more vigorous and violent until his arrival and await for his wrathful punishments and become further lesson for sinners who after looking at your condition would think 10000000's of times before committing any crimes. 




8) Leaving SATAN, no bustard, bitchson or any daughter of a ash hole has the rights to commit crimes. Only he is licensed to do crimes and not humans. We shouldn't forget we all are ordinary mortals and nothing else. Even if a SATAN COMMITS CRIME IT ALWAYS END IN PROLIFERATION OF THIS PLANET BECAUSE HE IS GOD'S CREATION AND NOT HUMANS. 




9) RESPECT SATAN DON'T MALIGN HIM AND HIS NAME, HE IS NOT YOUR ASSET TO DO ANYTHING, HE IS THE PROPERTY OF THE GOD'S DARKNESS AND NEVER EVER TRY TO PLAY WITH HIM. UNTIL YOU ARE ALIVE TRY TO LEAD A SIMPLE NORMAL LIFE CORRECT YOUR ATTITUDE AND DON'T ACT SMART, THOUGH CAN'T HELP OTHERS IT IS NOT A CRIME IN THE EYES OF SATAN BUT IF YOU TRY TO SPOIL SOMEONE ELSE LIFE TRUST ME YOU HAVE ACQUIRED THE WORSTEST DISEASE WHICH WON'T CURE FOR INNUMEROUS BIRTH AND YOU WON'T NEITHER DIE NOR LIVE BUT WILL SUFFER LIKE ANYTHING AND EVEN GOD CAN'T HELP YOU. IF YOU TRULY WANT TO SEE THE SATAN'S PUNISHMENTS LOOK AT THOSE BEGGARS, THOSE SUFFERING FROM SERIOUS DISEASE AND THOSE WHO KEEP ON ASKING FOR MERCY WHICH NEITHER GOD NOR HIS SON CAN OFFER NOR CURE.




SO BEWARE BEFORE YOU ARE TOO LATE




This amendment is passed on the orders of the mighty SATAN, who is on rest, he loves his followers and admirers and doesn't want to punish them because they can't resist him. Though the article is a imaginative work of one of the greatest admirer of SATAN still it shouldn't be neglected, if done so SATAN takes no responsibility for all the happenings in future.




HAIL TO THE GOD'S GREATEST SLAVE AND LORD OF DARK HELL SATAN.