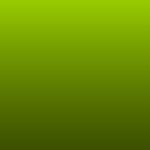 SCP Foundation Talk Part 2!
Read Count : 25
Category : Diary/Journal
Sub Category : N/A
                                   If you didn't see part 1 

                               Go see it and come back




So why in the world would people make a Foundation about things they don't understand that well it's kind of stupid if you think about it, so first if the SCP's get out then everyone has to get out also until they contain them again. So then everyone doesn't die I guess I don't know I don't work there but, I feel like I would like too. Now if you made a Foundation would you make a Foundation that holds dangerous unexplained creatures? I wouldn't I would have a candy place or something like that, but that's off topic so anyway. But tell me in the comments I would like to know would you make a Foundation the hold dangerous unexplained creatures or something else? So there is a lot of different SCP groups I am not going to talk about them all because it would be too long so, I guess I would make this a series but I didn't really know so yeah 




                         PART 3 COMMING SOON

              READ MORE TO GET A LAUGH OR STUFF

                                   LIKE THAT

COMMENT IF YOU WOULD MAKE A FOUNDATION FOR

DANGEROUS UNEXPLAINED CREATURES OR A DIFFERENT ONE? LOOK OUT FOR PART 3!!!!!!