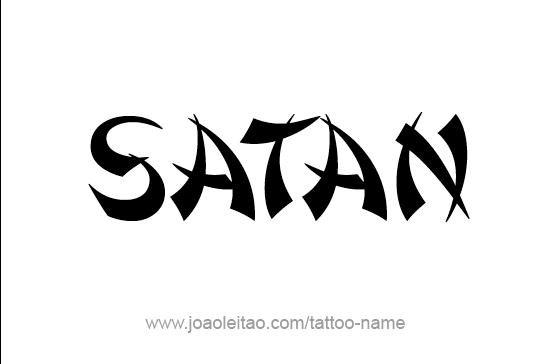 SATAN Vs Prophecy
Read Count : 27
Category : Stories
Sub Category : Drama
Prophecy is something that is too precious. Sometimes it becomes a boon and sometimes a curse for many. As my friend godopediaology has written in his play, everything is true and I accept it. 




1) I'm indeed one amongst those affected peoples who are expecting a good simple life. Life indeed has become very difficult nowadays on this planet and in future when we would become old, I feel by that time this planet would have got transferred into hell if truly my hero SATAN won't appear. I admit it is truly an impossible task but leading a normal life is proving much more tougher than my dream. 




2) If you have no problems and lead a carefree life then my stories are not for them, my stories are for those people who have seen life more closely than themselves and those who understand how hard it is to lead even a normal life nowadays. A person who gets each and every desire of his fulfilled needn't worry too much but a person who struggles even for earning a pie is the one who understands the value of a messiah. 




3) From my childhood days till now I have struggled a lot and have learnt one thing IN THE WHOLE WORLD ONLY MONEY IS EVERYTHING. IF YOU HAVE MONEY YOU CAN PURCHASE ALL THE HAPPINESS OF YOUR LIFE AND YOUR FAMILY INCLUDING YOUR LOVE. ANY GIRL WOULD PROPOSE YOU ONLY WHEN YOU HAVE WEALTH OR ELSE YOU CAN'T ACQUIRE EVEN THE GIRL YOU LOVE. They say PRAY GOD AND WHO WILL GET EVERYTHING BUT I DIDN'T. I LOST MY LOVE AND HAVE BECOME HOPELESS. 




4) Godopediaology, you are well off and you don't have problems but I have problems. All those good words said by those great mens called prophecy is simply a shit thing. I have waited from many years but nothing really happened. No GOD son came, no GOD kingdom is established and nothing is happening, then what is the use of all those idols we believe in. That's why I decided IF ALL THOSE IDOLS AND MAN MADE SYMBOLS ARE DUMB, I WILL DISCOVER MY HERO SATAN AND WILL THINK ABOUT HIM AND BEFORE I DIE, I WILL SOMEHOW TRY TO REACH HIM AND BRING HIM ON THIS EARTH. 




5) I have lost faith not only in government systems but also on this planets man made gods, demigods, angels and other signs which they believe from many 1000's of yrs. No one will come but my hero SATAN will come and I will make it happen and let me see who on earth can stop this devil from doing this? 




6) Not only you godopediaology, even all the humans gods, goddess and their family can't do anything, it is a open Challenge. Yes the prophecy in Bible that GOD SON WILL RESTORE BACK THE EARTH is truth and that GOD SON is my hero SATAN and as said won't appear after everything gets finished but will arrive earlier than that. He is not a coward but a born fighter and won't rest unless he finishes his task completely. 




6) Not only me there are countless followers who believe that THIS TIME IT BELONGS TO SATAN AND HE WON'T DIE ON ANY CROSS GETTING CRUCIFIED BUT WILL CRUCIFY HIS ENEMIES ON THE SAME CROSS MADE FOR HIM. My hero SATAN is clever, powerful, influential, Manish and is a born fighter who hasn't lost any war till now. Even in the last war he restored justice on the earth and will continue to do it.




7) HE IS UNSTOPPABLE, SIMPLY WITHOUT CONTROL AND WHEN HUNTS LOOK AT HIS HISTORY NOT EVEN A SINGLE PREY WOULD HAVE ESCAPED. Prophecy is also a prey which he will hunt as a dare hunter and will show the earth that HE IS INDEED THE TRUE SON & OBEDIENT SLAVE OF ALMIGHTY GOD IN THE WHOLE UNIVERSE.




HAIL TO GOD'S SLAVE SATAN, LET GOD'S NAME BE RESTORED BACK BY YOUR ACT OF LIBERATION AND GOD'S NAME WOULD SHINE ON THE TOP MOST PLACE MUCH HIGHER THAN THE SUN BECAUSE OF YOUR EFFORTS. Let the world know that GOD always existed and will continue to exist because of GOD'S creations like SATAN and it is only because of SATAN that still justice is to some extent alive.