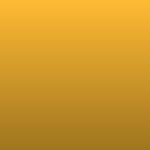 I Didn't..did I?
Read Count : 4
Category : Poems
Sub Category : N/A
My life...love

Cries of all my tries

My failures.. struggles

Rivers flow south

My life goes nowhere

Held up in my past

Hurt I'm torn...you 

Made me...all I been 

Through I didn't deserve did I?

Every day I cry hope I'd be a 

Better person...better for

Those who need me 

Life...what is it..?

I don't know Caz I don't

Have any...my life 

Not lived caught up

In my PAINFULL misreble

I didn't deserve all my pains 

Did I?