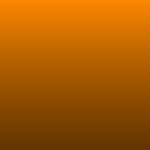 Younger Things In This Morden World
Read Count : 1
Category : Articles
Sub Category : Lifestyle
Hello my allnIndian younger 

               

            Young generation yehhhh!!!! ...Don't want to explain..... because we all know your self very well. 

           So now time to talk our basic living life style 

We try to live like.....smart,morden,fashionable,humble😃,funny,loveable person 😂😂 I think everything what we see new we try to live like that's style ya we followed someone we try to think look like him ya live like him i thik this is a all our young generation thik,and we all live like this thing's. its........funny,flase,true,nonsense etc think. I don't know about people things  because all people things are different.

But I'm sure something about our morden young generation things we are totally live life this types of ways.

            We spent our daily life style day in online we learn only social peoples life how we make different to today morden social life and how to people enjoyed social media.

I'm talk about present world so we all know about social media, social media is a now part of our life. Right.....?🤔

We make a videos for fun,we try to show your under talents in of social media everything things what we do in regular life we share a story line of social media with  friends family and everywith. This is a truth about young generation. 

                  I'm nand gohil sher your things with me what you want today young generation and what we do for different to our self to our younger. This time is India is to development and morden county. Anyone join with today morden young In all our idea I make a one community for younger contact me if you like to join younger Indian group.

More details contact and sher your things 

Contact Number:_+919624868919

                                                  

                                      Your faithfully morden things friend nand gohil.