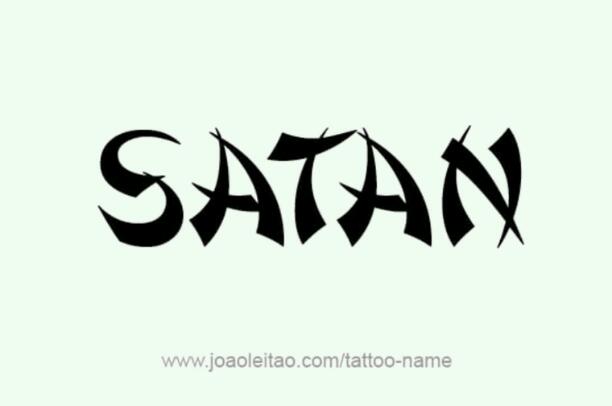 Trailer 3: SATAN Vs Marriage
Read Count : 9
Category : Stories
Sub Category : Drama
Though Marriage is considered as an option for the humans(male & female) to pair and start a family life, my hero SATAN has objections and is against marriage. There are lots of reasons but this article isn't self sufficient to explain it. SATAN shares lots of the bitter experiences he still sees happening in many parts of the world. Though marriages are made in heaven still it is not the truth nowadays marriages are made in hell and this my hero SATAN realised on his recent visits. 




1) SATAN decided to tour and reached with one of his follower to the house of a sheikh( rich man of Muslims). There the sheikh was surrounded by lots of girls who were hardly 17 yrs old. Satan asked sheikh WHO ARE THIS GIRLS? ARE THEY YOUR DAUGHTERS? Though the sheikh got angry still he replied NO THEY ARE MY WIVES. SATAN got confused and further asked WHAT ALL THIS 10 GIRLS ARE YOUR WIVES? Now the sheikh got angry and asked to his friend WHO IS THIS PERSON? WHY HE IS ASKING LIKE THIS? Hearing this the SATAN'S follower replied HE HAS COME FROM INDIA FOR BUSINESS AND THERE THIS TYPE OF SCENE ISN'T COMMON, SO HE GOT LITTLE CONFUSED. OK I WILL TALK TO YOU AFTER SOMETIME. When the SATAN came out his follower said to him THIS TYPES OF MONOGAMY MARRIAGE IS COMMON HERE IN THIS PLACE MY LORD, EVEN THE LAW DOESN'T INTERFERE HERE. 




2) Hearing this the SATAN blesses his follower and come to INDIA and reaches a court and feels like sitting down. After sometimes the case starts, the judge asks the lawyers to produce their clients in front of him. The case was between 20 yrs old girl and 55 yrs old man. So the judge hears the case and even SATAN hears it. The girl say to the judge YOUR LORD, THIS PERSON IS MY UNCLE AND IS A VERY BEASTY PERSON IN NATURE. HE GAVE ME IN MARRIAGE TO A 40 YRS OLD MAN WHO WAS A DRUNKARD AND WHO USE TO BEAT ME DAILY AND MARRIED HIS SISTER'S DAUGHTER, WHOSE AGE IS 4 YRS LESSER THAN ME AND RAPED HER ON HER FIRST NIGHT LEADING TO DEATH BY BLEEDING. The judge after hearing this questioned the old man ISN'T IT ILLEGAL THAT YOU MARRIED A 16 YRS MINOR GIRL. For that the old man replies saying MY LORD THAT FAMILY MEMBERS TOLD ME THAT THEY CAN'T BEAR THE BURDEN OF THAT GIRL, SO I MARRIED HER AND TOOK THEIR PROBLEMS ON ME AND AFTER MARRIAGE EVERYONE DO HAVE FIRST NIGHT, IF I DID THAT WHAT IS MY FAULT, DID I KNOW THAT SHE WILL DIE LIKE THIS? 




3) SATAN couldn't hear it and so he leaves the court and stands near a signal, he sees a drunkard guy is hitting his wife on the roadside and people are watching it as an entertainment and in the roadside he sees a husband who thinks IF I SELL MY WIFE IN LAL BATTHI I WOULD GET 5 LAKHS, IF SHE WAS LITTLE MORE FAIR I WOULD HAVE GOT 10 LAKHS. SATAN looks at the face of his wife who isn't aware of this and the rickshaw moves. 




4) Fed up with this the SATAN comes back to U.S and decides to rest near a garden adjacent to a apartment there he hear a couple talking, the guy says MY WIFE IS A BIG PROBLEM, EARLIER WHAT EVER I SAID TO HER SHE BELIEVED BUT NOW SHE HAS MADE OUT OUR AFFAIR, For that the lady replies EVEN MY HUSBAND IS DOUBTING ME. 




5) SATAN feels even resting is becoming hectic nowadays. So he without resting goes back to HONG-KONG and finds on the roadside that a lady is cursing a guy who comes out of a place with bundles of money in his hands. On enquiry SATAN comes to know that even she was cheated by the guy, who married her and later on sold her into the brothel. 




6) SATAN'S pressure started peaking and in fury he went to AFRICA and discovered that 100's of ladies are extortioned and raped daily by their husbands with their friends. 




7) So hearing this he this time leaves the earth and reaches the space and roars like a fierce lion. Hearing this all the angels get frightened and their arch angels appear in front of SATAN and ask WHY ARE YOU CRYING? SATAN says IN THE NAME OF MARRIAGE YOU FORCES HAVE MADE ALL THE HUMANS LIFE MISERABLE. The arch angels reply ONLY YOU SAY THAT BUT OTHERS ARE LEADING A BLISSFUL LIFE. SATAN says BLISS, HUSBAND CHEATING WIVES AND WIVES CHEATING HUSBAND, FOR YOU THIS LOOKS BLISSFUL. For that the arch angels say IT IS THEIR FATE AND THEY CAN'T ESCAPE IT. For that SATAN roars THEIR FATE, YOU CALL IT THEIR FATE BECAUSE YOU PEOPLE ARE NOT FACING THEIR DIFFICULTIES. IF YOU WERE IN THOSE MORTALS PLACES ESPECIALLY THOSE LADIES YOU WOULD HAVE UNDERSTOOD. SATAN looks at the female arch angels and says EVEN YOU ARE FEMALES AND YOU SHOULD KNOW BETTER THAN ME. BUT YOU BEING LADIES STILL STAY SILENT WHY DON'T THEY WORSHIP YOU AND ISN'T IT YOUR DUTY TO SAFEGUARD THEM. Hearing SATAN'S words the goddess vanish bending their head without any answers. The arch angels reply I TOLD YOU RIGHT IT IS FATE WHAT CAN THOSE LADIES DO?  SATAN says YES THEY ARE LADIES THEIR OWN ENEMIES BUT I'M NOT A GIRL AND I SWEAR IF I WON'T CHANGE THE FATE OF WOMANHOOD AND ABOLISH THE SOCIAL EVIL MARRIAGE I WILL CHANGE MY TITLE. 




After roaring like a LION OF THE UNIVERSE, my hero SATAN vanishes somewhere in the space. Well done hero. You are always a inspiration for youths like us. It is your character of opposing the issues like this is something which really has to be applauded. Ladies know you only as a womaniser but they don't know that you also have another hidden facade of yours. Even ALMIGHTY GOD would feel proud of you. You might be a bad person but definitely not that much bad as others think. You truly have a HEART OF A DIAMOND. Bravo.