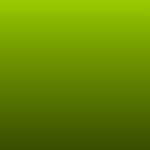 The Love Always Kill
Read Count : 4
Category : Poems
Sub Category : N/A
Burning chemistry connect us in the Will.

Even after,i saw your potential and given you a worth wild spin.

You still deny our world be final.

Even after hours and years,we so alike. You burn me twice the intensity of never been yours.




You never had your own. 

Joy has yet to liberate you fully. 

Sadness and disgusted you describe cometh from your cloth being not sastify. 

Say not me,of my actions.




I am different friend speaking from Venus. 

I doneth unto you because you are sides different person.

Knowing not what you need,claiming what you want.

The world was brought to you. 




All burning,fueled with unconditionally. 

I was faithful.

We were never together.

Killing sister hopes of desperation. 

A death in me.




Closing the curtians to outside, i am muted.

It Crazy and always hurt after being dismissed. 

My intergrity mixed.

I thought many interest was needed.




Nay i am wrong.

The day will come.I twice his worth and some.

No longer ye feel me spirit calling yours.

All the courtsey on stage empty ,motionless left player wander On.




I go wondering is love more important than a song.