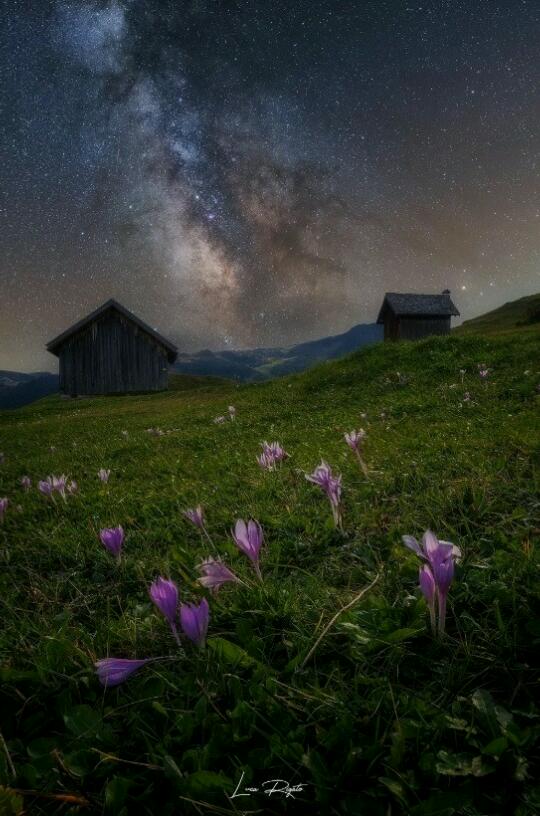 Category : Poems
Sub Category : N/A
I lay on the grass watching the stars tonight.  Reflecting on old memories and the course of my life.  Each star like a memory, just a moment in time.  Each memory like the stars, twinkling in my mind.  




I think about my childhood and all the friends I had.  Memories of running barefoot in the grass.  Riding my bike all day long, rewinding cassette tapes just to hear one song.  Not a care in the world, just a child's bliss.




Remember high school and coming of age?  Teenage hormones, angst and rage.  The joy of getting to drive a girl on my first date.  A nice little dinner, a movie and cruising til it was late.  Bullies and nerds, jocks and queens.  High school in the nineties was a crazy scene.




Onward to boot camp so I could serve this land.  Nineteen and green with a rifle in hand.  Yes, Sir, no, Sir, salute, stand fast.  PT, training, cleaning my weapon, things I see clear.  Building up my confidence as I go through all my gear.




Tried to go to college, but failed some classes each semester.  Moved out to be on my own, gave up school for a factory.  Still so young and stupid, we'd party all the time.  We'd hit the bars each evening.  We'd drink the night away.  Dancing, laughing, being dumb, we'd party into the day.




I laugh to myself as I watch a shooting star wizz by.  Make a wish upon it, still thinking of my life.  




The memories of going home, of having to start again.  Looking towards the future and saying goodbye to the party friends.  I was falling into depression,  fighting back despair.  I would contemplate suicide as I sat in my favorite chair.




Then one day I met her, as I thought about my life.  That girl was cute and innocent, she soon became my wife.  But happiness was short-live as life closed the door.  I had to go away, my unit was going to war.




I had trained for this moment,  I put everything aside.  I knew where I was going and I prayed I wouldn't die.  A year of hell we spent fighting in the sand.  A year we spent surviving that foreign land.  My unit was extraordinary,  more than just soldiers, we became family.  We celebrated holidays and cried for friends we lost.  Dodging bullets and mortars, trying to avoid roadside bombs, the days blended together and so did our bond.  




The day finally came when we got to go home.  We found out we looked at the world differently and often wanted to be alone.  We struggled with the anger and battled the guilt.  Each one of us had a life that needed rebuilt.




As time did pass, children were born and raised.  Before I knew it, I was middle-aged.  Through school and sports I've watched them grow.  The horrors I've seen, I hope they never know.




The stars continue their slow trek across the sky.  They slowly fade from view as the sun begins to rise.  I've spent all night staring into space, reflecting upon this life and searching for my place.  Now I must be on my way, thanlful for the sunrise, grateful for today.