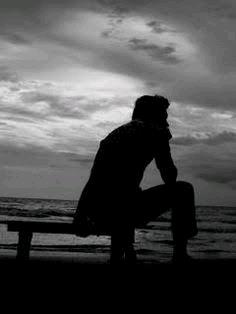 IS THIS LOVE THEN I DON'T WANT LOVE
Read Count : 17
Category : Poems
Sub Category : N/A
Is this love then I don't want love.

I can't explain my feeling because I have no words, just fake my smile to make you feel better

I want you to share  my unending sadness  but I want you to sleep peacefully

 I know you are fading away from my life but I don't know, why I'm still having hope for us

I don't want, but I vanished from your life taking with me all the blames but I  don't know, why don't you stop me.

So many feelings and thoughts in my heart but I don't know why I'm feeling nothing now, just emptiness that can't be filled by anyone but you. 

Come back, but I know it's falling to deaf ears

Is this love, then I don't want love.