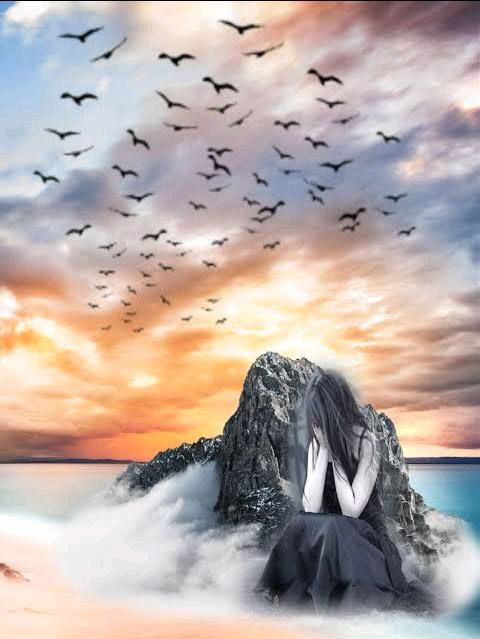 I (DON'T) WANT MY WISH TO COME TRUE
Read Count : 32
Category : Poems
Sub Category : N/A
I looked up in the sky, saw birds flying in numbers.

I envy their freedom, I envy for spreading their beautiful wings and breezing in the air, I envy everything about them. Oh, God! Please make me a bird.

Unfortunately, a bird listens to my deepest feeling.

Oh Human, why you are envy to us. Seeing our little happiness but not seeing our bigger apathy.

Oh, Human, you cut trees and makes building, installing mobile tower everywhere and killing us with radiation.

Oh, Human, ice is melting, water is coming to an end and heat is unbearable.

Oh Human, now we stop singing, praying loudly so that it reaches to your deaf ears. Oh, God! Please grant his wish!   Make him a bird.