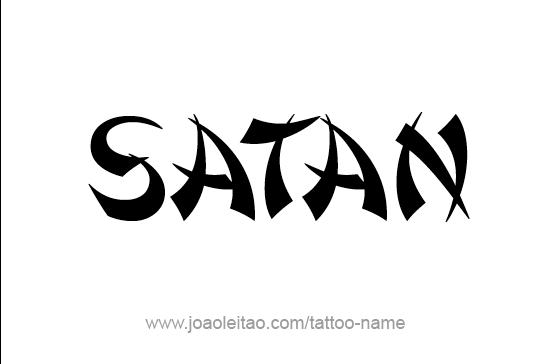 Epic Page 11: SATAN Blasts Religion
Read Count : 10
Category : Stories
Sub Category : Drama
After a very strong negative vibe my hero SATAN has showed that nothing can down him. The yet to come, he is still going more strong and louder than usual to show that even if humans or their useless stones, bullshit customs and vulgar religionism and many more are nothing but just those ashes left after his arrival. 




.... 




SATAN describes what the shit religion is? 




According to my hero SATAN, " religion is that curse which has made humans worster than animals. Religion is a social disorder that divides the same human population into races, colors, creed, sect and many. Religion is the name of a uncurable cancer which one day or the another will wipe out the human race on the earth. Religion is a business discovered by those groups to create havoc in the world in the name of religion and to produce a never healing pain on the hearts of the those countless affected people roaming as refugees worldwide. Religion is a dirty shit that is produced in the Ash hole of those who nurture the name of their religion and after death go unnoticed leaving only their names which would also fade in the coming time.                                                                           Finally Religion is the first enemy of SATAN and in the whole earth SATAN IS NOT WORRIED ABOUT THE NUMBER OF DEATHS THAT WOULD OCCUR WHILE ABOLISHING THE RELIGION AND HE DOESN'T CARE EVEN THOSE RIVER OF BLOOD THAT WOULD FLOW ON THE EARTH TO SAFEGUARD THE IMPOTENT DEAD RELIGION. 




.......... 




OUT OF SATAN & RELIGION ONLY ONE WILL SURVIVE. Those who are ardent religion followers are safe unless SATAN is inactive. The moment SATAN has taken his charge then EVEN ALMIGHTY GOD CAN'T SAVE RELIGION AND THEIR FOLLOWERS BECAUSE SATAN IS THE WORSTEST DEVIL AND RUTHLESS SLAUGHTER AND A HORRIBLE BARBARIAN & BEAST WHO WOULD HAVE NO MERCY ON RELIGION NOR ITS FOLLOWERS.

                         Even SATAN'S mode of punishing is different, he can go to any extent to fulfil his orders. Even GOD knows THERE IS NO ONE SO SINCERE & HONEST WHEN COMPARED TO SATAN IN FULFILLING GOD'S ORDERS. OTHERS CAN BE PURCHASED BUT HUMANS DON'T HAVE STATUS TO PURCHASE NOR TO FOLLOW SATAN. 




.......... 




It is a warning in advance for all those who speak great about their religion and practices. No religion on the earth is a boon, instead they all have proven bitter and have made humans just a racist, hater and has created revolution groups which hates each other and murder each one in the name of honor killings. SATAN fully condemns religion hates religion and doesn't like those who speak too much in the name of their religion, they are nothing but those who are awaiting a worster reward from my hero SATAN.





Don't become religious it won't help anyone. If you love GOD try to see him in you and not in other things. GOD is nowhere but is in your deeds, don't grow up as religionist but grow as humans because we all are fit to be humans and not beasts.