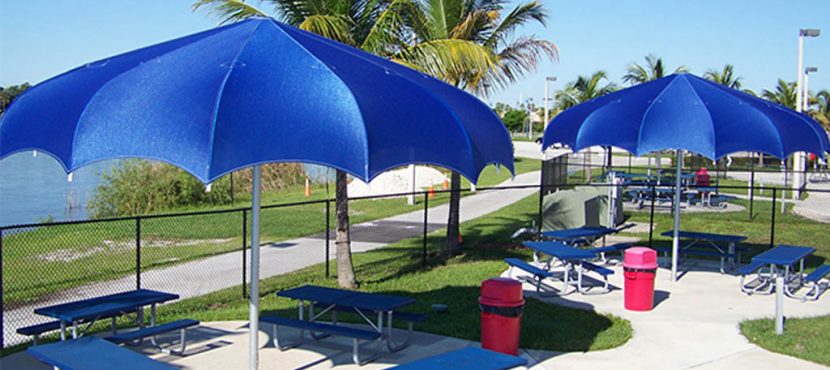 Outdoor Commercial Umbrella - Ideal For Providing Sun Protection
Read Count : 5
Category : Blogs
Sub Category : LifeStyle
With summer fast approaching, everyone is looking forward to having fun in the sun! Spending time cooling off in a pool, having cold treats, and enjoying plenty of sunshine at the beach, or just in your own backyard- all this and more is just around the corner! But with ample sunshine also comes the need of using sunscreen and making sure that you are protecting yourself from any kind of sun damage. If you are a business that has outdoor space for your customers to take advantage of, you need to think about providing sun protection.

Restaurants, for example, can have outdoor seating where many people like to sit and eat. If the weather is not too warm, this can be a great experience. But nobody enjoys their food if there is sweat streaking down their forehead or if the sun is shining directly in their eyes. In places such as these, having an outdoor commercial patio umbrella would be ideal. There can be many other places where outdoor commercial umbrellas can prove extremely useful. These include theme parks, fairs, resorts, childcare facilities, event venues, swimming pools, ball fields, and more. Let's take a look at the considerations to keep in mind to choose the right outdoor commercial umbrella for your needs. 

	Consider size of space and placement. Having the right size umbrella will provide plenty of shade for your guests, but will not become a hazard that anyone will trip over. Space requirements will also help you decide whether you need one umbrella or multiple. It is never a good idea to guess the size of your space; measure the square footage of the area in question. Once you have those measurements, you can narrow down your choice of umbrellas.

	Durability and weather resistance are important. You can easily get confused by the many different types of commercial umbrellas available today. They can all come with different features and different accessories. So how do you make the right choice? Pick the umbrella(s) that are durable and will hold up in poor weather conditions. Aluminum pole structures and parts in an umbrella, for example, are rust-resistant, so they look good even after years of use, are lightweight, and durable. You can also paint over them for personalization if you like. As far as the canopy, look for fabrics that are mold and mildew resistant, fade-resistant, and protect from UV rays. Many commercial umbrella manufacturers provide good warranties for their products, so you know you are getting good value for your money. 

	Budget and pricing. It is important to look at your budget and the options you have available by staying within it. You need to be able to balance your budget with quality. If a much better quality commercial umbrella is available, say, slightly out of your budget, it would be better to buy that rather than a low quality product that will save you some money. A quality product will last you much longer and in the long run save you money on upkeep and/or repairs. 

	Safety and compliance. Consider all safety aspects when choosing an umbrella. Choose a company that ensures the highest international quality and safety standards. The umbrella(s) you choose should be safe for your employees and customers. Also make sure that your umbrella set up meets your city compliance and codes or else you could face hefty and unnecessary fines.

The tips above should help you confidently choose the right commercial umbrella for your business. Not only can these umbrellas be useful in utilizing open/outdoor areas of your business, they can also be customized to become advertising tools for your business. If you need bigger commercial umbrellas that are more permanent, Anchor Industries manufactures many different types of permanent umbrellas that can be used in schools, parks, pools, and other places. So if you are looking for a commercial umbrella for water parks or for picnic areas, their extensive line of unique fabric shade structures would be the perfect fit.  

By utilizing a commercial umbrella, you are adding to the comfort of your guests, and also enhancing the appearance of your business with these bright, fun structures. So think about investing in a commercial umbrella today.