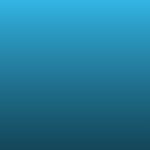 Scary Girl
Read Count : 14
Category : Poems
Sub Category : N/A
I'm the scary girl. 




Make you jump when you see my face. 




When you twirl around to see me standing there and when I make you shiver. 




You say I'm the girl in your horror movies. 




I wanna be the scary dreams you have. 




I heard those rumors that I am a nightmare. 




Mabie that's because I am. 




I heard the rumors that you had a bad dream...  And you whispered my name. 




Made me smile when I heard I was your nightmare. 




I planted them 




I love those nightmares and those memories we share 




They made me laugh...  And those meme that you made that I am the horror girl. 




Real cute isn't it.  




Because I figured that you been telling people more shit bout me.  And went whispering your shit.