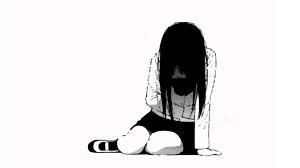 Depression By Tegan Alice Stretton
Read Count : 22
Category : Poems
Sub Category : N/A
I feel like hell... 

I'm too broken it's hard to repair. 

You either rise or you fall

You pass or you fail.




Listen close because I  got a story to tell..




I ain't gunna lie I've been burned a couple times by the same person this stuff should be a crime. 




No time to wipe my eyes but Imma keep pushing and make you wish you wouldn't. 




All the times I can't get back. 

I feel like every single night I'm just re-living the past.




I don't want to be a burden so I just put on a mask.




Still I got alot of things that I keep in 

I need to let them go...

I don't know where to begin...




I seen stuff that a kid never should

I bottled it all up and acted like I was good. 

Reality is I'm so shook I feel like an outcast misunderstood.




Miss back when I was young didn't have problems just only fun.