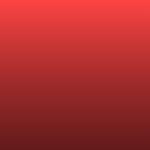 Depression
Read Count : 18
Category : Notes/work
Sub Category : N/A
Life is depressing. 




Well because people make it that way. 




But when you kick ass,  they'll get shocked. 




So make them shocked lol.  Stand up to them and beat their ass. 




Slam em all over the place.  Take a bookand throw it in their face. 




Parents never taught you to defend yourself then leave them. 




Because self defense is important. 




And if you don't defend yourself your gonna be fucked up in your body and soul. 




So kick ass before it's to late. 




Before you're made forever messed up.  And if bitch don't stop kill her or him. 




Just hire a lawyer.  And they'll understand why you murdered someone. 




If someone won't leave you alone it's probably because to them they look at you as a little bug. 




Well no. 




Your not their bug. 




You need to step up to the plate and kick their ass and make them shut up.