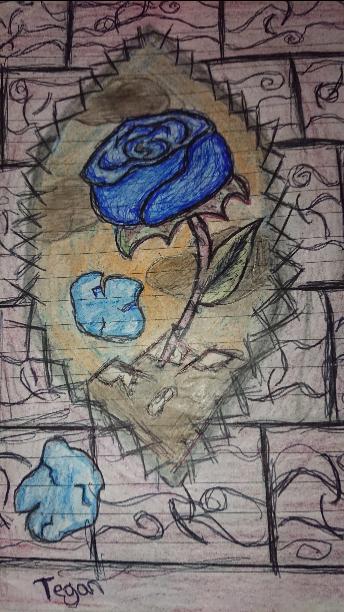 Slight Insight By Tegan Alice Stretton
Read Count : 19
Category : Poems
Sub Category : N/A
The world must stay out, I've built up a wall. 

My fragile lie will collapse should it ever fall.

Loneliness consumes me it eats away the years until my life is swallowed by unending fears.

You see me with a smile for a little while, but then I drown in sorrow hoping it will get better tomorrow.




I'm in a ocean full of despair gradually grasping for air.

I feel like I'm a prison locked behind bars, seeking out but can't see far.




The one I loved, the one who tried to make me see above just left me stranded, scared and alone. 

I really think I should have

known. 

Maybe I'm better off left alone. 




I know I get angry, I know I rant and scream but all I want to do is wake up from this dream. 




I try to stop being rude, I try to brush things off but it's hard to do all this when I feel I'm not good enough. 




I'm the one in the 'Family' who cries myself to sleep at night.

I'm the one for some odd reason that can't get anything right.

A Constant battle between what's wrong and right. 




Slowly I feel myself breaking.

My knees feel weak. 

It seems I'm shaking, my arms are tired and legs feel numb. 

My mind in a haywire and I want to run.