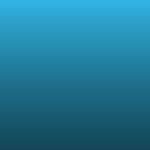 Simon And Prodigy- Altered Ego
Read Count : 12
Category : Books-Fiction
Sub Category : Fantasy
     I love making characters that have psychological tendency that makes using their abilities a personal struggle. To the outside world it's right or wrong but for a character it's life or death. Altered Ego is no different.

     Simon is a graphic designer. Webpages to pamphlets and the like. His window into the world so to speak. As well as enjoying his routine. Wake up, eat, work, eat, work, rest, cook, eat, work, sleep, repeat. Until his own head started to stir. Unawakened potential, unused intelligence, or regret for not truly living: either way Prodigy was born. Simon works and cooks, while Prodigy finds new targets. While Simon loves the smell of eggs and bacon in the morning, Prodigy loves blood and red wine in the afternoon. Neither are to be messed with.

      Simon is a meditated thinker, while Prodigy is practical. Simon reworks security systems and Prodigy guns them down. The perfect team of one body and two minds. A split personality. An altered ego. Both a slave the other half.