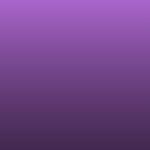 Category : Diary/Journal
Sub Category : N/A
Let's try to stay positive 💚💚




People and word's hurt yeah I know the pain will be real. 




They love to damage us,  and satan loves to let us know what they say to destroy us. 

It won't get better if we continue to cry ❤❤❤❤




God knows what it's like to feel tormented and to feel mocked and laughed at. 




Will always be the parent's fault they raised them that way. 




But move on.  Heal hold cold ice on head and watch a movie. 




God will make the best revenge to them.  Amen




Give it to god ❤❤❤




Let god do his work.  Satan wants you to feel angry with them because anger can still be revenge. 




Let god clean out the garbage of your life. 




And hold open something beautiful for you 💛💛💛k💛




If you gotta do whatever it takes to clean out garbage first be is media,  deactivate the poison.