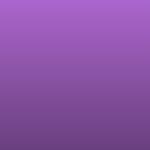 First Chapter Of My Love Story
Read Count : 4
Category : Stories
Sub Category : Romance
Chapter1

I was 17 years of age that time when i was fall inlove with someone.and i know hes inlove with me either and i feel it.and we both felt the love together.our relationship is fall of love.even there parents are not accepting me to be her girlfriend. But we still continue our relationship.he fight for her love with me. Our relationship take long for 3 years. And the time comes when im getting pregnant. I thought he was not ready to become a father that time cos he  just graduated and i know he has a lot of ambition and dreams in his life. But i was mistaken,his very happy when he knows that he become a father soon.

      I thought everything well be fine. So i talk to him if what is his plan for this kind of situation.( he said to me that he need to go abroad for the sake of our future and also for our babys future.and he ask me if im willing to wait him for 10 years or even 5 years.) ofcourse my answer is yes.im willing to wait cos i love him so much. And specially now that we already have a baby. 

            

I continue my story later. Bye for now.