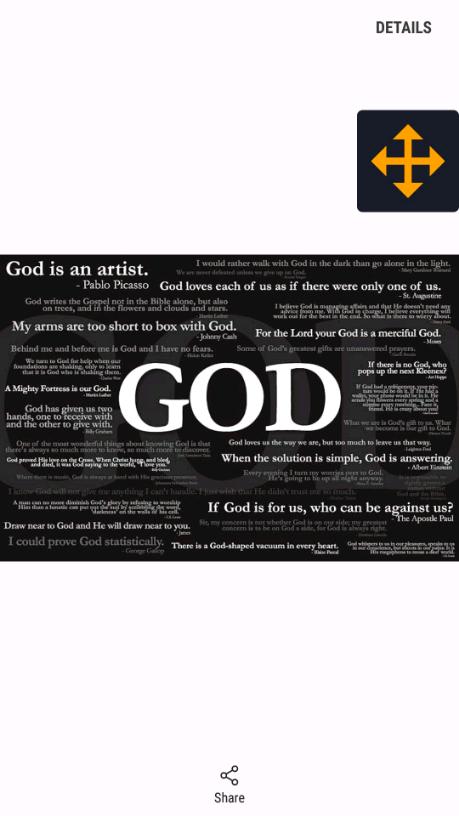 LET GOD BLESS THEM
Read Count : 7
Category : Articles
Sub Category : Spirituality
JESUS: Child, what is this title and whom you refer by them




GODOPEDIAOLOGY: My friend you know THAT THIS PLACE WRITER OUTLET IS FILLED WITH LOTS OF ATHEISTS WHO SAY THERE IS NO GOD AND NO SATAN AND FURTHER SAY THAT GOD ONLY KNOWS TO PUNISH US AND SATAN ONLY KNOWS TO NEGLECT US




SATAN: Who is that creature? Is he from this planet?




GODOPEDIAOLOGY: Yes, but he is a depressed person found lots of pain in his life and he has mentioned it in his article named MY STORY. He rebels utmost everything and is bit confused and doesn't know what to say or do




JESUS: O, I feel you are talking about your friend jack




GODOPEDIAOLOGY: Yes, I also have another friend Martha but she is your follower and believes in ALMIGHTY GOD like me but Jack is impossible




SATAN: So you pity him




GODOPEDIAOLOGY: He feels pity on me and satanopediaology. He says GOD HAS CREATED HELL TO PUNISH US AND SATAN DOESN'T LIKE HUMANS




SATAN: I feel he is indeed a ghost and I don't mind hunting devils and ghosts




GODOPEDIAOLOGY: It is not his fault, it is the way he has grown up and the incidents which has made him like that




JESUS: Even you have undergone lots of difficulties but you don't rebel GOD, even your friend satanopediaology speaks tensed by never dare to speak ill about GOD, then why does this person does that




GODOPEDIAOLOGY: I guess HE HAS LEARNT TO BEHAVE WITH GOD ASSUMING HIMSELF AS GREATER THAN HIM




SATAN: I myself never speak ill about GOD, then how can a ordinary misfit like him speak ill and GOD




GODOPEDIAOLOGY: It happens sometimes people in the rage of anger surrender to its slavery and later on when their sin fills out it flows in the form of punishment. I AM IDIOT BUT DON'T WANT TO BE A FOOL IN THE MATTER OF ALMIGHTY GOD. Let GOD punish me, love me or do what ever he wants, I am ready to take it because I BELIEVE IN GOD MADLY AND I DON'T HAVE ANY OTHER OPTIONS LIKE OTHERS. IF OTHERS HATE ME FOR THIS I CAN'T HELP IT BUT I CAN'T LEAVE ALMIGHTY GOD BECAUSE HE HAS ALREADY POSSESSED ME BY GIVING HIS NAME AS MY PEN NAME.




JESUS: Well said child, I feel proud that I have a follower like you




SATAN: You will surely reach your goals very soon. Let GOD bless you.




GODOPEDIAOLOGY: To all of them I have a request, you can make enmity with yourselves and your friends, family members and even with government and the country but can't and even dare to challenge the POWER OF GOD, IT IS HIS SILENCE THAT SPARES US ON THIS EARTH EVEN AFTER WE COMMIT IN NUMEROUS SINS. WE HUMANS DON'T HAVE COURTESY TO RESPECT THE EARTH, IT'S OK BUT DON'T INCUR THE WRATH OF GOD BECAUSE LIFE IS SHORT ON EARTH BUT NOT IN UNIVERSE AND EARTH IS NOT THE ONLY PLACE OF ALMIGHTY GOD WE HAVE LOTS MORE TO GO. SO DON'T EVER SPEAK I'LL OF GOD EVEN IF HE DOES BAD TO YOU BECAUSE EVEN IN THAT BAD SOMETHING GOOD IS HIDDEN. THAT WE WILL COME TO KNOW WITH THE PASSING TIME




Finally say this




HAIL TO THE ALMIGHTY GOD WHO CREATED US AND THIS UNIVERSE, WITHOUT HIM WE WOULDN'T HAVE COME NOR SEEN THIS PLANET. SO SHOW YOUR LOYALTY AND NOT YOUR OPPRESSION BECAUSE GOD IS ALMIGHTY AND MERCIFUL AND NOT A PUNISHER BUT A PROTECTOR OF THE ENTIRE UNIVERSE.