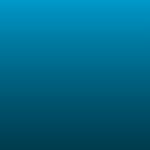 Category : Poems
Sub Category : N/A
When I am live, my existences is timeless and my mind paved notes to my memory automatically. 

I be shut down after rejection.

I be shut out of confusion.

I am tired of the excuses.

The timing of my efforts are wasted as paper be no proper usage.




You said, "i know how you feel about blank?!"

Blank means emptyness beyond air.

I have no riddle to know, what is word properly in case. 




I got idea,what happen after death taken place?




I be grieved by blood kin. Support of the kindred kindness. 

Neither missed on your call lost soul.




So when I left my shell,no matter of cry for me now. 

No apologise for i cannot hear the living sole.

I neither an beautiful sun glow.




I be in the clouds,end All suffering too.

Only you see, the body motionless numb in tomb.

Yep a mummy i become, I was person you know. 

You didnot ever learn to love.




Living under mines of darkness and picked away, i am gone.