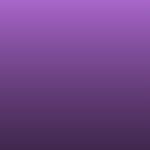 Blessings And The Truth
Read Count : 7
Category : Poems
Sub Category : N/A
A turn 

Like a sign, a miralce from the Gods. 

Where the timing and conditions had been met,

The perils of a soul been waitng in line is up.

He or she finally found out the truth or bloody desire wavering. 

If it is directed by third choice meaning the Gods offered a different blessing than ye should merit thankfully.

For some may not get the window open at all but thier faith is default to pick your life as choice instead.

My friends,we all may not get answers at the same time nor fate help us all same way.

Our winds of tides are luckier than none. 




Ye an soul in the umpteenth place of the promise land still gets to experience adventure.

Be an storyteller this day.

An miracle 

Also exanurate to taste,hear and smell mother nature resources for sights is deep.

The love we build and send off not a commodity.

It a token to all share with...




I rather kept thy dignity and moments earn.

Then burn with heartbroken over spilled passions decoded later..




Bittersweet

Life's a full treat.