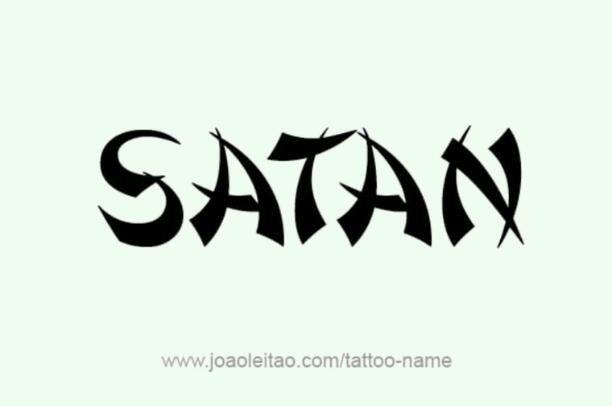 SATAN & Prostitutes
Read Count : 7
Category : Stories
Sub Category : Drama
My hero SATAN the great, after hearing the conversation of beggars ordered his slave to show the top most red light areas of the world, his slaves gave him the names of the following places:

       A) INDIA: Sonagachi (kolkata)

                         Kamathipura(Mumbai)

       B) THAILAND: patpong market (Bangkok)

       C) NETHERLANDS: De wallam (Amsterdam)

       D) FRANCE : Pigalle (Paris)

       E) SINGAPORE: Geylang and orchard towers

       F) JAPAN: kabukicho (Tokyo)

       G) BELGIUM: Schipperskwartier (Antwerp)

       H) GERMANY: Reeperbehn (Hamburg)

        I) CHINA: Wan chai (Hong-Kong)

       J) MEXICO: Zona Norte (tijuana)

       K) BRAZIL: Capacabana and vila mimosa (Rio De janeiro)

        L) KENYA: Koinange Street (Nairobi)

        M) BRITAIN: Holbeck

        N) SOUTH KOREA: Miari (Seoul)

  




1) So after getting lots of updates flowing  finally SATAN decided to go to India, which is now declared by the world rating as one of the worstest places for the women to live in. So my lord mighty SATAN, in his black casual suit walked into the streets of Kamathipura also known popularly as LAL BATTHI 




2)  As soon as he entered the place, the ladies started looking at him. A prostitute says to another wow at last a handsome guy has entered our place, while the other prostitute says I am ready to sleep with him without taking anything from him. They try to push.the SATAN towards their sides but for some reason it seems his touch reminds them something and they leave him aside join their hands and tears flows from their eyes. SATAN smiles at them and moves further. 




3) He sees another sight a woman runs and falls from the upstairs and her husband looks laughing at her, even after she gets wounded still she holds her husband legs tightly and pleads him not to leave her at that hell but the beast husband kicks her and the henchmens hold her and drag her mercilessly towards the stairs. 




4) SATAN looks at that and a broker comes near to him and asks what sir, new to this place? What is your budget? You want fresh or regular one? If you pay me I will show you better girl than deepika. SATAN asks deepika? What is that? The broker says what Sir, are you from the other planet don't know deepika padukone, the world's most beautiful woman. SATAN replies no I don't want her just tell me why is that lady is being dragged by them, what is the matter? The broker says it is the usual drama here, drunken fathers and husbands sell their wives and daughters for money and now even brothers, uncles have started this. Leave it Sir, tell me what type of lady you prefer. SATAN gives 4000 rs to the broker who feels happy and salutes him. 




5)  SATAN moves further and goes into a check in brothel and finds a old man having sex with a 12 yrs girl. He comes out and feels like leaving the place. A prostitute says to another bastard that vulgar horny pumpkin rolled on me like a road roller and broke my back, hearing that another prostitute replies that drunkard fellow didn't even use condoms I don't know what to do? Hearing that another prostitute says at least you both work for 3 to 4 hrs but my vimp makes me work for 16 hrs a day, hearing that she says all the bustard male society knows only to fuck and nothing else, they don't understand the pain we undergo and how many of us die every year, it seems we shouldn't have been born to die like this. All the males are mother fuckers. 




Hearing their conversation SATAN feels bad that ladies are facing so much of trouble and is also angry that even after the presence of law, why has it failed to justify things. Still he thinks SIN IS MY PREY AND ONLY I CAN HUNT IT. PEOPLE TRY TO CHEAT OTHERS AND GO TO THE EXTREME AND WHEN THEY DIE COME TO THIS HELL, START SCOLDING GOD AND CURSE THEIR FATE BUT IF THEY WOULD HAVE TAKEN SOME PRECAUTIONS IN THEIR EARLIER BIRTHS BY NOT CHEATING AND PLAYING HAVOC IN LOTS OF PEOPLE'S LIVES WOULD HAVE THEIR LIVES BECOME LIKE THIS AND WOULD HAVE THIS PLACE GOT CREATED AND WOULD HAVE IT GOT ADDED TO MY HIT LIST AND WOULD HAVE I VISITED THIS PLACE. EVERYTHING IS EARNED BY OUR DOINGS. DO GOOD AND GET REWARDED DO BAD AND GET PUNISHED. After realising his time to rest has come, he slowly disappears in the midst of air.