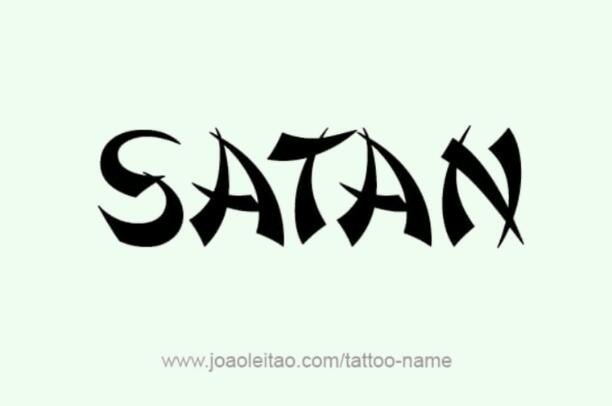 SATAN And Beggars
Read Count : 7
Category : Stories
Sub Category : Drama
SATAN is now in the rest mode and has allotted the time for the humans to correct their mistakes so he has decided to visit various places disguised as a human to see how humans are correcting themselves




1. He walked on the most crowded road and saw what each one were doing on the streets. He found beggars were busy begging money from the pedestrians and even the pedestrians were busy offering the beggars whatever they could.




2. One beggar talked with the another beggars what has happened with this people why are they offering so less? Hearing that the another beggar says I guess it might be his way of showing his philanthropy. But the beggar wasn't satisfied and murmured what will we get with this cent? Even a gallon of milk costs 3 to 4 dollars and a loaf of bread costs 3 dollars and 1 pound ordinary rice costs 1 dollar and even half dozen egg costs one dollar and to earn minimum 20 dollars it is like a hell because this peoples just put few cents as alms and by the time we earn a dollar it is a great thing. Oh GOD please send a angel who could fill us with dollars




3. Another beggar was talking with his group of beggar friends hey guys, did you people check out the chick with the ring on her nose, she has a beautiful back. Another beggar replies no she has a sexy breasts wow when she bent to offer a cent I felt like, One more beggar says didn't you see her bra it is strip mesh another beggar defends no it is no wire push up. 




4. Another group of beggars were discussing on their problems. One beggar says yesterday I went to kfc but they have closed the outlet and when I asked a fellow member he says chicken shortage. Hearing that another beggar says it has being a very long time that I had big mac on mc Donald's 




5. Satan was listening to each one's conversation and found this beggars conversation strange. The beggar said to his fellow men why we have feasts, Christmas and New year only once in a month or year. If they do it all the days won't we get something good to eat. Fed up with the rooten things. The another beggars nodes and agrees with his fellow men. 




Satan sat there on the bench for about 5 hours and saw that each beggars had their own simple dreams. He laughed to himself and thought ONCE A MULTI MILLIONAIRE AND NOW A BEGGAR, ONCE A HIGHLY INFLUENTIAL PERSON TODAY IS EXPECTING OTHER PERSONS HELP. FATE IS SO STRANGE, ONCE A KING AND NOW HE IS A BEGGAR BEGGING IN FRONT OF HIS VERY OWN PLACE IN WHICH HE WAS ONCE ENJOYING ROYAL LUXURIES. THE RELATIVES COULDN'T EVEN MAKE OUT THAT HE IS THE ACTUAL OWNER OF THE PROPERTY ENJOYED BY THEM NOW. THINGS EARNED BY HUMANS STAY ON EARTH BUT THE SINS EARNED BY HIM LASTS LONGER AND GOES WITH HIM EVEN AFTER DEATH. O GOD, MY MASTER ISN'T IT STRANGE THAT HUMANS HAVE STILL KEPT THE LEGACY OF BEGGING ALIVE. Thinking about this the SATAN disappears in the air.