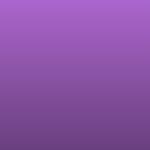 Classrooms
Read Count : 23
Category : Poems
Sub Category : N/A
Elementary classrooms

Had such a divide. 

I saw myself in a tomb

But stayed quiet from fear and pride.




Teacher, my head is down

So leave me alone, I would beg and plead. 

I knew the word but couldn't make out the sounds-

Sometimes in that moment, I forgot how to read. 




An entire test came and went in a breeze

And somehow I'm not even finished. 

Everyone is performing with such ease

While I was still trying to process a sentence.




At home, anger plagued those not to blame

And I would weep for myself and those who loved me most. 

A school, my dark skin ensured everyone knew my name

But outside of that, I always felt like a ghost.