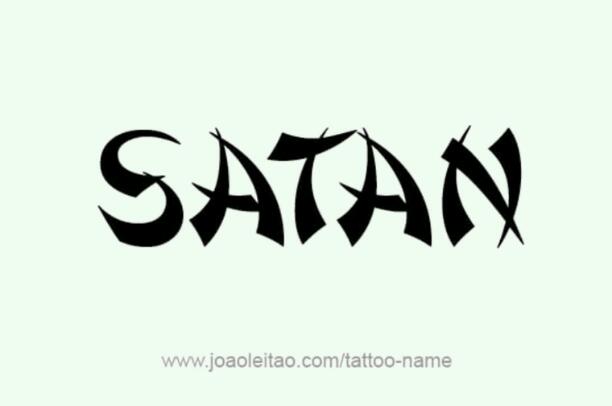 SATAN THE REAL SAVIOR
Read Count : 9
Category : Articles
Sub Category : Politics
I thought after reading my article on women empowerment ladies would feel like scolding me and some would feel like thrashing me( luckily you peoples don't know who am I) but felt happy that no one said anything BAD. 




1. I think you people have understood this simple theory that leaving ALMIGHTY GOD, no one doesn't give anything free of cost because this time period is like that. Starting from our birth till we reach coffin everything is money and we need to even book our burial place in advance, so worser has this world become and in my life I have learnt only one thing nothing comes free of cost, everything has a rate and in majority of cases even when a thing belongs to us we need to fight to get it. So terrific and horrible is life. 




2. Anyhow we have a relief coming very soon but the time is unknown that is the major problem. SATAN has personally monitored all the terror strike places like Israel, Syria, Pakistan, Afghanistan and other border places and have arrived on a conclusion and has decided to offer all the terror struck places time to resolve their issues till his arrival, after his arrival there is no time for anyone because this places have become a biggest headache for the world. This places not only spreads fear but also lots of confusion as this places have been declared as war zone areas. SATAN has a doubt that why people taking the name of ALMIGHTY GOD, do those things which even a devil won't dare. It is because of this problem people are leading a life worser than a Eskimos. 




3. SATAN, the yet to take his position on earth has a very bad rapport of his service and a very low patience rate and is a very beasty power with very less mercy, if problems won't get resolved then as we all know and even their ALLAH knows that SATAN IS NOT A HUMAN TO FORGIVE ANYONE. So before his arrival this article is like a divine warning to places struck with terror. If the problem is solved then at least that place might survive or else all the terror struck places will no longer appear on the world atlas.




4. After reading this post there will be 2 types of comments, one side those who are suffering might feel happy that at least some one have given a Ray of hope whereas others might feel who the hell this mad person is? It is like this before raining weather forecasts give us a info that it might rain but due to certain reasons it won't but that doesn't mean it will always give wrong information. Sometimes the information would turn real. 




5. Even in all the religious books it is written that AT THE DAWN OF DARKNESS WHEN THERE IS NO RAY OF HOPE ANYWHERE AND WHEN THERE IS SIN RULING THE ENTIRE EARTH EVERYWHERE , THERE WOULD RISE A POWER WHO WOULD STAND, SEE, RESIST AND FINALLY FINISH OF THE ENTIRE THINGS WITHOUT MERCY AND IF MY GUESS IS RIGHT THAT SAVIOR SHOULD HAVE ALREADY TAKEN BIRTH AND TILL WOULD HAVE RESISTED ALL THE TERRIBLE ONSLAUGHT OF THE SIN AND TILL NOW WOULD HAVE GROWN INTO A FULL FLEDGED MAN, ONLY HIS TIME OF ARRIVAL IS UNKNOWN. We will know it the moment he makes the world know it by his actions. 




Till that we need to keep our fingers crossed and those places would get the sufficient time to resolve their issues and when he arrives only ALMIGHTY GOD knows what happens next? Would he keep those places alive or destroy it is his decision, even ALMIGHTY GOD won't interfere in his work proceedings. Now this is what I call it has SATAN'S PUNCH IN THE FACE OF SIN.