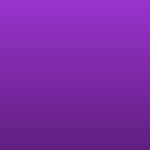 In Reminisce Of
Read Count : 7
Category : Poems
Sub Category : N/A
Somehow I always knew

That what we had was never destined to be,

But in her cold kisses I played the fool

Neglecting the obvious walls of reality,

And in this stupidity she broke through a secure heart

Leaving me in pieces with ease,

Until this day I remain in those parts

Which she established ignoring my every plead. 

She conveyed in me her life story

A novel she fails to reminisce herself,

She told me that she loved me

Being teenagers at the time we barely loved ourselves,

Yet I played her game

And told her that I loved her,

Simply becoming a statistic to her fame

Just another one of her lovers.

I always knew I had a story that she wasn't apart 

Somehow I always knew we was never supposed to be,

So when she laid with that man, her acts did in fact break my heart

But it was more of the fact that it damaged my pride and self-esteem.