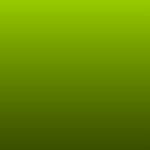 Entering The Land Of Dreams: Ocean
Read Count : 2
Category : Poems
Sub Category : N/A
The ocean open and lurky with mindless free.

Zero  degrees freeze relief 

I dreamt of lounge about with No care to see.

If ones heart in despair,place in the water to sail away from me.




Unreacqaint crush breezy but deadily inside 

Loathe obseession of man care by 

Drag self to depression because he will not decide.

He forgoing a stand off love versus death.




Where thee no winners and struck of hard puns.

I and Oedipus cannot figure this ridicule fate.

No love no beyonder

Should we choose other?




As thyself on the world stage as a actress,asking the audience. What i shall i be misery or other?

Their eyes focused on the characters not of the question i say.

What shall it be? I  repeAt.

An none have answers me and none answers him either.




The ominous wreath spills out,I cannot go so easily. 

I look upon the day of gods cloud and i knew the moment turn grey,somebody will missed the lights of me okay.

I knealed look at the sky and then down.

I thought to my pal,oedipus in a frown.




"There no point to search for answers ,when our minds have come to the conclusion. "

Dreams are made by the day,dreams are always been lived on in our own times. .".

Times we all wish and  cherish not worth breathe to dye for."

While i sit in sufferage,i let my trip to the beach post poned but i carried thoughts to home.