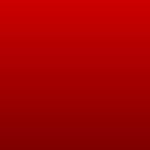 Memoir Of The Working
Read Count : 26
Category : Poems
Sub Category : N/A
6:01am I wake up hurt

With no desire to get out of bed. 

These sheets resemble dirt.

I gotta get out my own head. 

I want to quit my job

But when I speak I cower. 

Bills have a hold on me.

My inner self calls me a coward. 

This degree took all my cash

And I guess now the world loves me so.

I don't know how long I'll last. 

I die and my company grows. 

I'm going to die before 5:00

And no one here will really care.

My title will survive 

To bring the next person to tears.