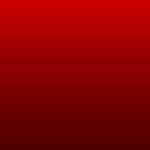 Don't Tell Me I'm Doing It Wrong
Read Count : 6
Category : Diary/Journal
Sub Category : N/A
I hate it when people point out things that you did wrong in stuff you do, like in art the say like "That is wrong your way of doing that is wrong it is ugly". Or like the people that just say can I see it? Then they  redue the whole drawing and, it looks horrible and scratchy lookn'.




Or those people that point out pimples on your face, and it's just like does it look like I don't know, let me alert the social media why not!. That happened to me once it sucks!

Like if you are a person like that, stop just stop.

It makes people sad and stuff.




Don't tell me it's wrong

I did this for so long

I worked hard all day, night

Me taking a big fight

Doing this for summer and spring

Just so to see you bring

The whole list

Of the annoying mist

It make me sad

It makes me mad

Just to be told

Stuff that is old

I spend all my time

Trying to earn a dime

From doing the thing I love

I look above

To look for a sign

That it will be time.