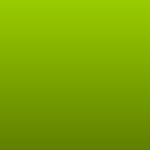 Category : Blogs
Sub Category : LifeStyle
What people do not understand is that we survive each and every day! We may wake up and do the same routine, however, not everyone gets to do that. There are some people who do their routine then go to sleep.  Unfortunately,  they do not get to wake up the next day. 




When we are able to wake up we should be grateful that we survived another day.  We make decisions about anything. Even the smallest details are still decisions. You even saying, "I have decided not decide" is a decision.  




Survival is the way of life.  Teaching us how to make better decisions so we can survive longer. Surviving comes with scars. A lot of us have to deal every day about it. Be grateful you woke up and are able to see another day. You may not be able to survive the next.