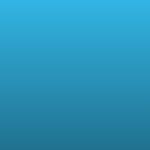 About That Time
Read Count : 11
Category : Poems
Sub Category : N/A
I see my dreams outside my window

In a sky that flickers between light and dark. 

I see the Heavens above me glow

And when I smile, they fall apart. 




I feel a ball and chain wrapped around my feet

As I pull myself further into my future. 

Any moment there's a chance I might fall in defeat

And then, my life vanishes in a blurr. 




I can taste smoke and soot on my tongue

And not even mouthwash can help. 

I can taste the same blood of the corpses I dance among


As my heart and existence melts. 




I can hear the screams of my children

As they yell "Daddy, daddy please."

They can hear me call them my original sin

Whether than blessing born within Eden's leaves. 




I always thought I was ready for what this life brings

But this life of a writer no longer treats me with care.

I can touch the sky in my dreams

If they hadn't  turned into nightmares.




It might be time I give up.