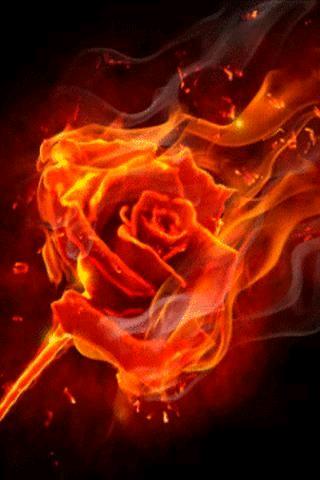 "Troubled By Fire"
Read Count : 5
Category : Poems
Sub Category : N/A
Just growing from the hurt,

Growing from my fears.

Growing from my doubts,

Growing from everything that kept me bound,

Anything goes well and some things go bad; but as I stay and progress, I will achieve my deepest moments.


In this time around I have cheated, I have lost, I have failed and I have cried myself to sleep.

But as I find rest in the waters I sink with ease, I rise up refreshed in my thoughts and in my mind. My soul is at peace as deep within me I hear something echoing simple words that bubbles forth.

Not loud, not clear, but I understand.

Not scary, not pleasant, but just right.

What I hear, I may write what's in my soul.

Just small simple words or phrases;

Just can't tell what it is, or maybe just don't quite get it at first, but as I move on I start to know.

It clicks and leaves me amazed.

But awesome is these gentle simple words I hear deep within me. 

No harm, nor death, just peace within.

No harm, nor death just breathing deep

Within my bones I wake, it feels so warm.

Roses and oils, fragrance I smell?

Well, how beauty and riches I just can't resist.

My battles are fought, my enemies are no longer.

But a family is born, and new friends are made.

Though without sight; I still see.

And though without a trace; I still find.

How may you think that all is bad but what you might know, there's something inside.

How wonder is these gates within my walls, how big are the castles within my heart.

I hear, I smell, I feel, I touch,

O' how wonderful is my sight,

Though the visions are blurred I just can't complain.

Though my days are troubled, I just can't say.

But I know I'm in the game,

As soon as you look up at the hills

You will see I always win.

When I loose I'm great,

When I'm foolish I'm wise.

Just don't stress just flow with the time

Though your days are troubled, you're not defeated.

Though we burn, we come as silver and gold.

Though our days are weary, we just can't fall.