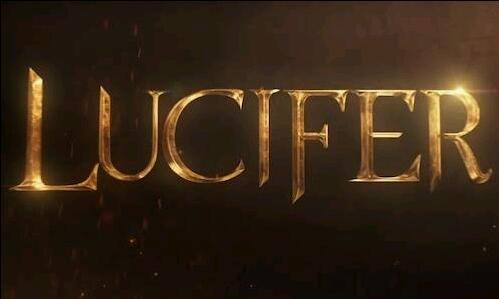 LUCIFIER Vs Samuel
Read Count : 10
Category : Articles
Sub Category : Motivation
All this days, the only thing that couldn't come to LUCIFIER's mind was the memory of the Samuel, some how today he discovered long term original ALMIGHTY GOD'S poison and somehow has managed to get few facts which was washed from the memories of the mighty SATAN.




1. It is the plot created by all the archangels to throw LUCIFIER from the kingdom of GOD because of his growing popularity among the angels and all the creatures of the universe. 




2. Though ALMIGHTY GOD had created archangels, none had the power to near GOD because of their prides but LUCIFIER had no such issues and use to easily sit down near ALMIGHTY GOD'S feet and this made many archangels jealous. The main among that were Samuel, Michael and Gabriel. Other archangels though present couldn't go against those archangels for they were very dangerous.




3. Once Samuel tried the same and reached till the second step of ALMIGHTY GOD'S throne, but slipped down. Looking at that LUCIFIER laughed and said GOD'S FEET IS ALWAYS MY PLACE, YOU CAN'T EVEN DARE TO REACH THERE WITH YOUR FRIENDS.




4. Looking at that Michael and Gabriel felt low but couldn't speak a word against LUCIFIER because HE held the rank of SATAN next only to ALMIGHTY GOD. The title SATAN refers TO THE ONE WHO HAS THE POWER TO CONTROL THE VIGOROUS VIOLENCE OF EVIL, NEXT ONLY TO GOD. This was the real reason of jealousy as other 3 archangels desires to obtain that title, prominent among them was Samuel who couldn't resist this. All the archangels were waiting for a chance to do something really wrong for LUCIFIER. 




5.When ALMIGHTY GOD fed up with the sins of humans wanted to destroy the earth. LUCIFIER opposed it and said that THE PLANET NEEDS RESTORATION AND IT CAN BE CLEANED  BUT NEEDS TIME. Samuel with Michael said to GOD, O MIGHTY LORD, OUT OF ALL THE CREATIONS ON EARTH HUMANS ARE THE MOST INTELLIGENT ONE BUT HUMANS HAVE NO POWER NOR FORCE TO DO ANYTHING UNLESS THEY FOLLOW SOMEONE. CAN LUCIFIER LEAD THEM AND CLEAN THE SINS COMMITTED ON EARTH, IF SO HE SHOULD LEAVE YOU AND LOSE HIS MEMORY OF A SATAN AND LEAD A LIFE OF ORDINARY HUMAN LIFE AND THEN DO THE REST. CAN THE MIGHTY SATAN SUCCEED?




ALMIGHTY GOD looked at LUCIFIER, it seemed that the opposition made by LUCIFIER for a good reason turned against HIM. 




Samuel asked SPEAK OUT O SATAN, IS IT POSSIBLE FOR YOU TO DO THAT, CAN YOU DO IT IN MIDST OF HUMAN BEINGS WITHOUT REVEALING YOURSELF TO THEM, CAN YOU DO THIS GETTING SEPARATED FROM GOD ALMIGHTY?




To be continued.....