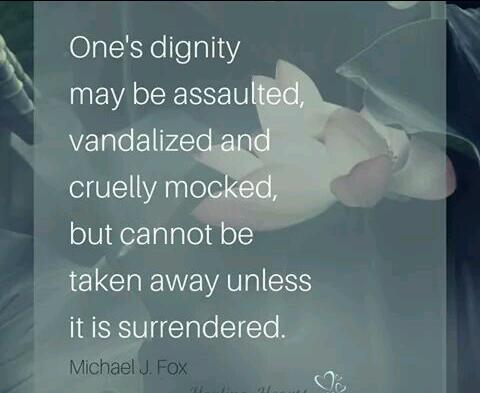 Distorted
Read Count : 20
Category : Diary/Journal
Sub Category : N/A
I saw her today. Not in person, but on a live video done at a radio station where she was the celebrity guest. 




She looked good. Minimal makeup of eyeliner, perfectly drawn eyebrows and lipstick of a nice shade of red. Her straight, long (now ash blonde) hair was made into a bun, neatly tucked underneath a colourful cap, and she was casually dressed in a light brown jacket worn over a simple black blouse. She wore her signature string of bangles on one arm and a family heirloom ring on her finger. Her look today was simple yet classy. 




The interview was conducted by two radio hosts, which if I'm being honest, were downright annoying, especially the female host who got carried away with her unintelligent comments and string of questions. The way she was conducting the interview, her childish remarks and overly loud laughter, I could tell that she was probably starstruck to be in the presence of a celebrity of her stature. It was a good thing the male host was there to save the day. At least he came prepared with all the relevant questions. I watched the video from start to end. I had my earphones plugged in and I listened to her very closely. Every word. She was very poised and professional. She handled herself well. I was impressed. 




The interview kicked off with the hosts asking her some basic questions such as her history in the entertainment industry. She said she started doing TV commercials at the tender age of 7 when she and her mother were approached by a talent scout at a shopping mall. From TV commercials, she branched out to modelling, acting and then singing where she auditioned for a spot in a girl band. She was selected and along with four other girls, they became one of the most popular girl bands in this country in the 90's. After the success of two albums by the group, she took a break from the entertainment world to further her studies. She went to United Kingdom (back to her mother's roots) and went to a university there where she graduated with a degree. Her initial plan was to stay on in the UK to work but that plan was put aside when something happened that made her come home to Malaysia. Once she was back, she received offers to do some acting and thus her journey in the entertainment world continued. 




When asked about her personal life, she was very candid. She made no secret about being a single mother after having divorced from her husband. "I'm a part-time celebrity and a full-time mum," she said, with a smile. The way she said it, her demeanour, clearly showed that she wasn't faking it, like it was something to say on air to score some brownie points. It was evident that her main priority is her son and raising him right. Well, brownie points or not, she definitely earned my respect. 




Throughout the interview, I was watching and listening to her very closely. I was looking for flaws and faults, something that would give me a reason to condemn her. But I couldn't find anything. See, I was led to believe that she was a fake, a put-together person who is a master as hiding her true colours. Someone whom I know very well and trust (also from the entertainment industry) had painted quite an ugly picture of her. The two of them knew each other very well and were an item for sometime so I thought there was no reason for him to fabricate stories about her. I don't know her personally and he was very convincing. The more pictures he painted of her, the more curious I became. Curious enough to check out her social media platforms. For a long time, I believed him. And for a long time, I felt a strong dislike for her, which by the way, is out of my character. I am not and have never been a judgmental person so for me to feel this way towards a woman I don't know, well, it just didn't sit well with me. I began to do my research. I needed to know for sure. I studied her postings on social media, watched her interviews and learned more about her. The more I sought for answers, the more it became clear to me that the picture that was painted of her was completely distorted. The evidence was clear, the nasty things that were said about her were made by a man who was consumed with anger and frustration. A very dangerous combination indeed. 




On my part, I had made the mistake of believing harmful and hurtful lies to the point where I had developed a strong feeling of dislike towards her. She didn't deserve that treatment from him and she didn't deserve my animosity. In this matter, I had failed myself. And for that, I apologize. I apologize for letting my feelings and loyalty cloud my judgment.