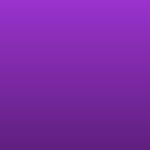 The Murder Of Crimson Cipher
Read Count : 6
Category : Stories
Sub Category : Suspense/Mystery
Some say that death is a common mistake.

But not the death Crimson Cipher.

People were crude about him.

Nobody knew what his tactics were as to what he did that night. 

How he got killed was still to this day a mystery...

His last know appearance was just yesterday afternoon walking to a store with his former friend. 

After he left the store, he headed to his stilt house apartment and dropped his friend off and drove to a forest on a misty trail. He put his car in park, and exited.

And with a second of focus, Crimson Cipher dropped dead onto the muddy pavement and was to lay at rest. I told myself " I wonder who did it...". 

My friend who was always quiet, told me to meet him at his apartment for cup of coffee. I got there, and had a cup of coffee with a hint peppermint. " Have a seat" He said. I looked down next to me and I saw with my very eyes a notepad with Crimson Ciphers name crossed out with a black marker. 

" He was the marker. I had to do it." 

And so there you have it, The Murder Of Crimson Cipher was complete.